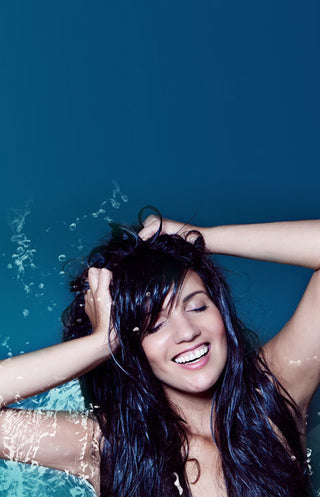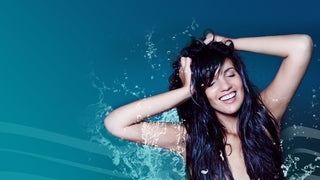 Want to Protect Your
Hair Extensions?
TRUST THE
EXPERTS.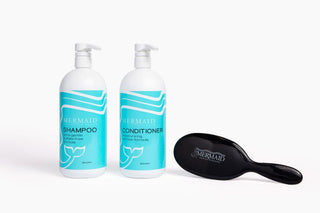 Hair Extension
Shampoo and Conditioner
Oil-free shampoo and conditioner specially formulated to maintain hair extensions. Sulfate and paraben free formula gentle cleanses and moisturizes with a fresh tropical scent. Nylon and boar bristle brush helps keep hair from tangling and matting.


You've invested in a new look.
Now, to take care of it!
With the amount of products out there for hair extensions, it can be difficult to choose what is best. Good news–you don't need to look far!

Mermaid Extension Care
is our custom line of extension home-care products, powered by marine extracts, and always free of any sulfates, parabens and oils.
Caring for your extensions at home just got easier!


Why Mermaid Extension Care?
We created these products to serve our salon clients that had been asking for a products that would not harm their extensions. There are many wonderful professional product lines out there, but the problem is that many of them contain oil, alcohol, sulfates and silicones, which can break down the bonds and adhesives and cause extensions to loosen. In order to get the longest life from your extension application, you want to keep these ingredients off of the bonding points, tapes or beads.

Mermaid Extension Care is specially formulated to enhance the longevity of human hair extensions. In fact, at our salons we guarantee every extension application that we do will last a minimum of 8 weeks for tapes and 12 weeks for fusion, and if any fall out we replace them for free - as long as you are using Mermaid Extension Care products at home.
See the Mermaid Magic in Action