Ultra -Gentle Sulfate Free SHAMPOO that is specifically designed for Hair Extension care
Daily Detangling and Strengthening CONDITIONER that is specifically designed for Hair Extension care
HAIR EXTENSION BRUSH designed to detangle and smooth hair, leaving hair soft and shiny - the perfect hairbrush for extensions.
Nylon and boar bristle hair brush perfect for keeping extensions tangle free - the ultimate hair extension brush.
Products are cruelty free and are created with organic extracts
Ultra -Gentle Sulfate Free SHAMPOO that is specifically designed for Hair Extension care
Daily Detangling and Strengthening CONDITIONER that is specifically designed for Hair Extension care
HAIR EXTENSION BRUSH designed to detangle and smooth hair, leaving hair soft and shiny - the perfect hairbrush for extensions.
Nylon and boar bristle hair brush perfect for keeping extensions tangle free - the ultimate hair extension brush.
Products are cruelty free and are created with organic extracts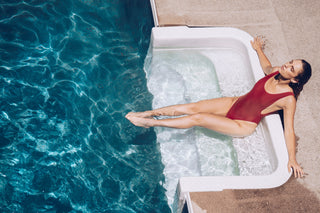 What our Customers are Saying
Very Gentle for human and Remy hair extensions, I tried tape ins awhile back and this shampoo and conditioner works great, also works very well for wigs and clip ins too. And the smell is divine! It has lasted quite a while using it sparingly.
This mermaid extension hair care is amazing!! I love how it comes with a comb for your hair products. It's specifically made for extension and it helps with volume and dry hair. It's super moisturizing and it's gentle on your fake hair so that you don't get into bad shape. It works amazing and they come in a big bottle so it lasts a long time!! Overall I really like this product and I would recommend this product to anyone who is interested in this product!!
These made my extensions so soft! It smells very pleasant and I noticed it made my extensions much more soft and manageable. I liked the brush on my extensions but it's too harsh for my scalp.
My mom loves this shampoo and conditioner. I don't care for the scent (coconutty), but she loves it. Says it leaves her hair super soft and feeling well moisturized. My daughter took over the brush that works great to leave her hair smooth and shiny.
The brush is definitely the star in this bundle pack.ybr shampoo and conditioner works well and smells nice but the brush is amazing quality and comparable to very high end brushes. I do highly recommend!!